Julia Swarbrick Art/Prints Workshop
Kitchen Lithography and Gum Arabic transfer at Blackburn Museum
Saturday 10th August – 10am till 4pm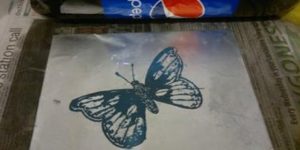 Kitchen Lithography is a way to create your own lithographs straight from your drawings without the need for noxious chemicals and learn how to try the techniques at home. Gum Arabic Transfer is a great way to make interesting prints from old photocopies.
In this workshop, learn how to:
How to make a Litho plate
How to apply your drawing/image different approaches
How to prepare your plate
How to ink your plate
How to print your plate both by hand and using an etching press
How to make a gum arabic transfer and print it on an etching press
Take home a set of prints and some great ideas for experimenting creatively in your own kitchen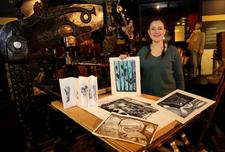 Julia Swarbrick is a visual artist specialising in painting and printmaking. Alongside developing her own art practice she has extensive experience delivering workshops, demonstrations and visual arts events.
"It's a real pleasure to share my skills and knowledge and I always learn so much from working with other people. My workshops cater for everyone from total beginners to experienced arts practitioners. I have exhibited widely and my work can be found in international collections from the Australia to the US. I love working with Museum and Heritage sites; they are great places to stimulate the intellect and the imagination. Creativity is my passion I hope it can be yours too."
Book via the Eventbrite website – cost £35.00 General Admission or £22.50 Concession