Lydia McCaig
Artist in Residence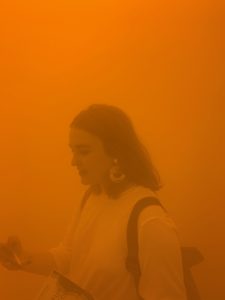 PLEASE NOTE: In line with Government guidance on social distancing the Blackburn Museum and Art Gallery is now closed until further notice.
Lydia McCaig is a multi disciplinary artist based in the North West of England.
Her practice is mainly photographs, poetry and printmaking.
She explores the themes of female sexuality, mental health and challenges gender stereotypes through the use of text and photographs, challenging taboos and hidden thoughts to create subtle and intimate pieces of work.
Alongside her practice Lydia is a co founder of girls girls girls, a feminist based artist duo who create exhibitions, workshops and events around the themes of equality, diversity, mental health, self-love and gender.
Lydia will be working alongside the curators, collections, archives and staff at the museum as an Artist in Residence for one year to create a new body of work which will be on display from June 2020.
Contact:
www.lydiamccaig.co.uk
www.girls-girls-girls.org
Email – mccaiglydia@gmail.com
Instagram – @lydia__samantha