Every Object Tells A Story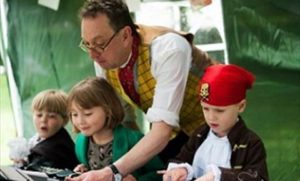 This Saturday at Blackburn Museum join storyteller Winston Powles and his vintage typewriters to get inspired by history. Every object has a story to tell but we need your help to get it down on paper!
Tell your own tale or find out from our expert volunteer the history behind the Blackburn Loom. Whether you're fascinated by fiction or love perusing the past drop in anytime between 12 and 4 and help us bring the museum to life.