Columbian Press demonstration with artist Julia Swarbrick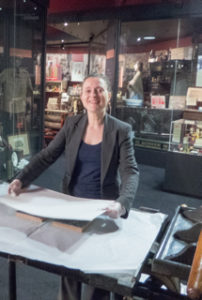 Our cast iron Columbian Printing Press was built in 1875 by the grandson of the famous type designer and foundry owner Vincent Figgins of London. It is a rare example. It was brought to Blackburn Museum in the 1970s, a gift from a local printer. It was recently rediscoved in the museum stores and two experts from St. Bride's Foundation in London to put it together again. The press can now be seen in all its glory in our 'Skill and Labour' Gallery.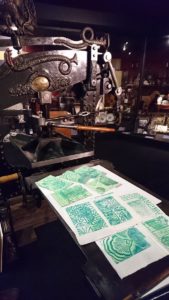 Visit Blackburn on Saturday the 20th, 27th of August and 3rd September and see the Columbian Press in action with artists in residence Julia Swarbrick. Julia will be be demonstrating how the press works and creating some brand new prints inspired by the collection. There will be a chance for members of the public to try their hand at using the press. Julia will also be running demos/workshops over Heritage weekend. Details to follow.