Blackburn's Festival of Making 2017
The first National Festival of Making happens in Blackburn, Lancashire on Saturday 6 and Sunday 7 May, 2017. With twice the national average of people employed in the manufacturing industry, and a community of talented and creative makers working from homes and studios in Lancashire and around the North West of England, the festival promises a vibrant celebration of Britain's unrivalled making heritage and its bright future.
Blackburn will come alive with things to see and do over the festival weekend and everybody is invited. Visitors will be able to visit different venues in and around Blackburn town centre, to see, taste and hear things they've never experience before at this FREE family festival. Innovative art installations, hands-on workshops, live performances and markets promoting handmade products, including fine foods and craft ales, give visitors chance to celebrate the unique diversity, innovation and skills in British making and manufacturing in unexpected and inspiring ways.
The Museum will also be taking part and will be holding free events throughout the weekend. (Please note special opening hours for The Festival of Making are; 11a.m -6p.m)
Get Crafty and Art sessions (Sat/Sun – 11- 5pm/ FREE)
Craft sessions aimed at 2 to 12 year olds. Enjoy the museum setting for 20 minute activities and take home whatever you make. Sessions are unsupervised. Children must be accompanied by an adult.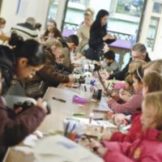 Family Museum: Sharing Stories (Sat 6 May 1-3pm / FREE)
Behind the scenes at the museum! Bring along your special photos and keepsakes for professional curators to examine and evaluate and explore the secrets of museum collection and display processes.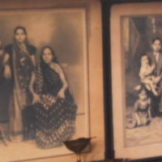 Michael Skeen: Outdoor Exhibition (throughout the weekend)
Come along and see local artist, Michael Skeen create artwork for Blackburn Museum and Art Gallery's first Outdoor Gallery exhibition. The exhibition, which is part of Festival of Making, will be on show on Museum Street, across from the Museum entrance.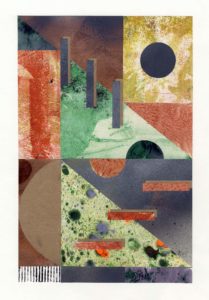 Cotton-town volunteer – Richard Croasdale (Sat/Sun – 11a.m – 4 p.m)
Drop in for a chat with award winning volunteer and ex-Northrop loom fitter.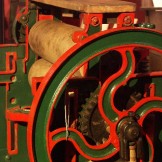 Blackburn Rovers Premiership Trophy (Sat 11a.m – 2.30p.m) 
An exclusive visit to Blackburn Museum & Art Gallery by the Rovers Premiership Trophy. This will be proudly displayed alongside a special photo wall created by fans for the festival.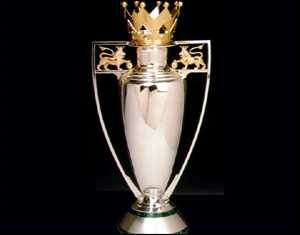 Three Bears Yarn Dyeing Workshop (11a.m – 6p.m)
Get winding, measuring and dyeing with true yarn luminaries. Immerse yourself in the heritage of yarn, make use of their extensive book of yarn recipes or go of piste and create your own.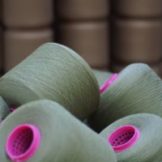 Fabrications Workshop (11a.m – 6p.m)
Experience thread installations created in situ on the walls of the museum itself and take part in our fun, dynamic & family-friendly thread & textiles workshop.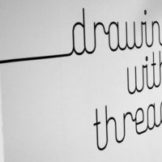 For more information on all the events taking place, please visit https://festivalofmaking.co.uk/