'Get Crafty' for British Science Week: Dinosaur and bird masks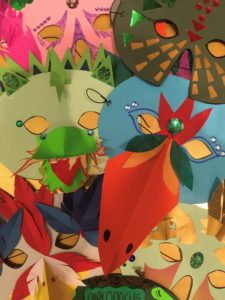 Our Saturday 'Get Crafty' sessions are going Jurassic! Let your imagination go wild and make and take home a dinosaur or bird mask.
This craft requires the use of scissors. All children must be supervised by an adult.
Over this year's British Science week, Blackburn Museum and Art Gallery are celebrating the arrival of Dippy the Dinosaur at Rochdale with a series of family activities inspired by nature. You can visit the Natural History Museum's world famous diplodocus cast in Rochdale from 10th February to 28th June 2020 at Number One Riverside, with an accompanying exhibition at Touchstones Rochdale.