'Get Crafty' – Free arts and crafts sessions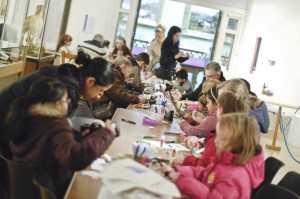 These free craft sessions are drop-in and are unsupervised by Museum staff. They are aimed at children from toddler age to 12 years. All children must be supervised by an adult.The theme for this half term is 'Halloween' with a selection of crafts to choose from around the Museum.
Halloween themed crafts
Help us create a Halloween Village
Picture frame Halloween selfies
Colouring Sheets
The crafts will take about 20-30 minutes and the children can take home whatever craft they make. We are running these sessions from Wednesday to Saturday.