'Get Crafty' – Free Summer holiday arts and crafts sessions.
These free craft sessions are drop-in and are unsupervised by Museum staff. They are aimed at children from toddler age to 12 years. All children must be supervised by an adult.
The theme for these sessions vary from week to week, throughout the summer holidays. We have a  selection of crafts to choose from. (Wed – Sat 12 – 4 p.m)
Week 1 – Summer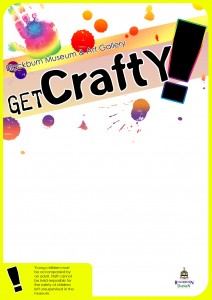 Week 2 – Superheroes
Week 3 – Crowns and Hats
Week 4 – Ancient Civilisations
Week 5 – Reptiles/Dinosaurs
Week 6 – Take your pick
The crafts will take about 20-30 minutes and the children can take home whatever craft they make.
*Due to the popularity of our sessions, there is a limit of one craft per child per day