Kick Down the Barriers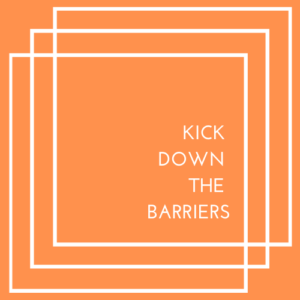 In recent years, Blackburn has been described as 'parallel,' 'divided' and 'segregated' by the BBC, and humiliated in terms of poverty shame by the Guardian newspaper.
In collaboration with Blackburn Museum & Art Gallery, Kick Down the Barriers is a new project that has emerged to challenge, unpick and redefine these barriers and labels, and use socially engaged artist residencies, alongside written enquiry and research to re-label Blackburn town. The Museum is a shared space, accessed by all, and well placed to pioneer fantastic cohesive work with its diverse inhabitants.
Blackburn with Darwen is currently in the least engaged arts areas identified by the DCMS' 'Taking Part' survey. The borough's demographic includes one of the highest percentages of residents from BAMER backgrounds in the country, yet integration, cohesion and perceived 'division' are still problems that the Town struggles with, unaided by the press and media coverage. Kick Down the Barriers hopes to address both of these issues.
Kick Down the Barriers is entirely centered around the people and communities of Blackburn. The project has so far commissioned five artists and six writers who have been producing new work alongside the communities of Ewood, Mill Hill, Bank Top and Blackburn Town Centre, and there will be further commissions taking place throughout 2020 in the Audley Range and Whalley Range areas. These areas were chosen due to being specifically named and shamed in the published online media.
The artists and writers we have currently commissioned are:
Artists:
1. William Titley (Artist Residency in Blackburn Museum)
2. Craig Easton (Artist Residency in Bank Top)
3. Karen Mathison (Artist Residency in Ewood & Mill Hill)
Writers:
4. Jamie Holman & Sana Maulvi
5. Emma Sumner
6. Abdul Hafiz
7. Rebecca Alpher-Grant
8. Laura Brown
9. Marcus Raymond
10. Mark Ward
Social Media Links:
Facebook: www.facebook.com/kickdownthebarriers
Instagram: @KickDowntheBarriers
Twitter: @KDTBarriers
Email: kickdownthebarriers@gmail.com